4 maja 2021 roku ok. godziny 8mej rano przy ulicy Chełmińskiego w Raciborzu lokalna Policja dostała zgłoszenie o mężczyźnie ubraniu w kolorze granatowym, sugerującym przebranie policjanta, który na stacji benzynowej miał wsiąść pijany lub odurzony narkotykami za kierownicę.
Według zgłoszenia, kilka minut później mężczyzna na osiedlowej uliczce miał tamować ruch oraz przeprowadzać "kontrolę drogową" pojazdów przejeżdżających.
Zaalarmowani policjanci udali się natychmiast we wskazane miejsce, jednak mężczyzna przemieścił się w tym czasie samochodem marki Renault, na osiedlową uliczkę gdzie został zatrzymany.
Jak relacjonuje Aleksandra Nowara – rzeczniczka śląskiej policji – interweniujący policjanci – umundurowani, w oznakowanym radiowozie, potwierdzili, że to ten sam mężczyzna, który był na stacji benzynowej. Nowara dodaje, że miał na sobie granatowy sweter, łudząco podobny do policyjnego. W czasie legitymowania "wyjął broń i strzelił do jednego z policjantów".
Wcześniej Polskiej Agencji Prasowej rzeczniczka mówiła, że stało się to podczas kontroli samochodu. Kierowca miał szukać dokumentów, wyjął jednak broń, z której oddał strzały.
Jak informuje śląska policja na swojej stronie internetowej :
"okazało, był to 40-latek, znany miejscowej Policji i wcześniej notowany do przestępstw narkotykowych. Mężczyzna został przewieziony do szpitala. Jego życiu nie zagraża niebezpieczeństwo".
Sprawca był również poszukiwany na mocy listu gończego. Został postrzelony w udo. Przeszedł operację w szpitalu i lekarze oceniają je-go stan jako stabilny.
Niestety, postrzelonego policjanta pomimo prowadzonej reanimacji, najpierw przez kolegę z patrolu, potem kolejnych policjantów, którzy pojawili się na miejscu, a następnie medyków nie udało się uratować. Zginął na służbie w wieku 43 lat.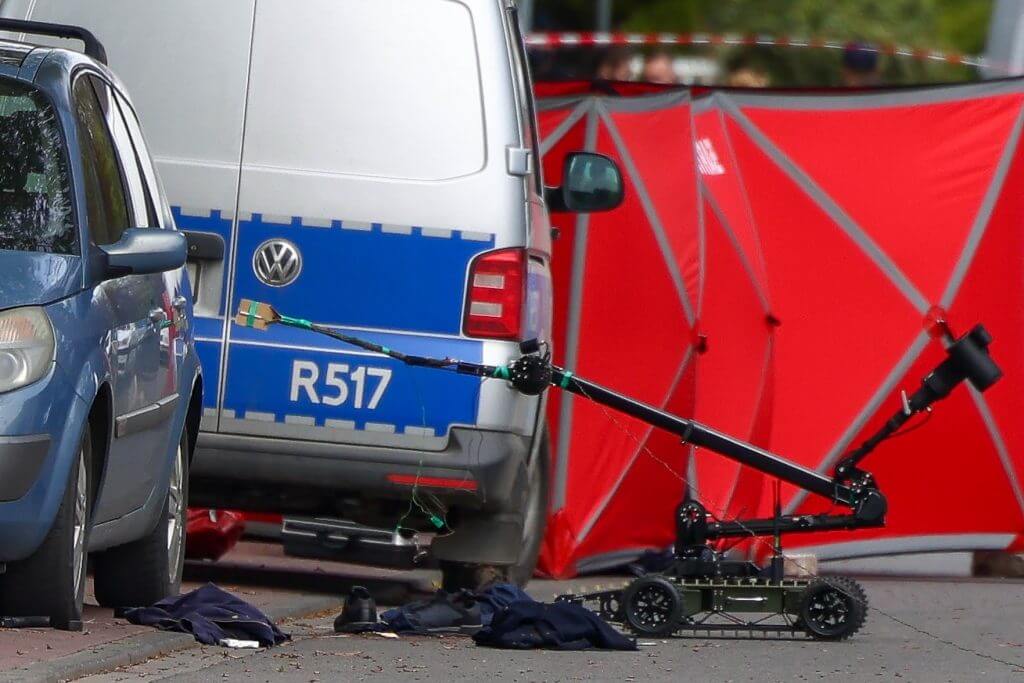 "Z wielkim bólem przyjęliśmy wiadomość o śmierci naszego Kolegi asp. Michała Kędzierskiego, który wypełniając do końca słowa roty ślubowania policyjnego, zginął na służbie zastrzelony przez bandytę w Raciborzu. Komendant Główny Policji gen. insp. Jarosław Szymczyk, całe środowisko policyjne pozostaje w głębokim żalu i smutku, a sercem jesteśmy z rodziną i najbliższymi. Cześć Je-go pamięci!. Michał zawsze marzył o służbie w Policji. Swoje pragnienie spełnił w grudniu 2011 roku, wstępując w nasze szeregi. Od wielu lat był związany z lokalnymi mediami, gdzie kreował pozytywny wizerunek Policji" – czytamy w policyjnym komunikacie.